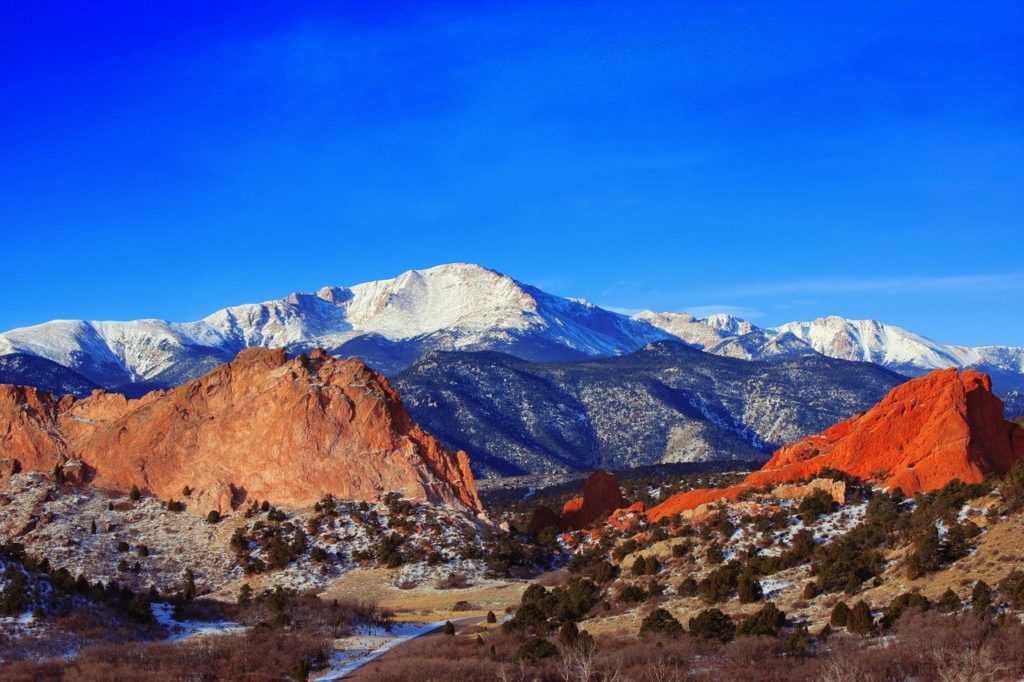 Colorado Springs is one of the most visited resort destinations in the USA. This place attracts tourists in larger numbers with each passing day. Do you want to know why and what are the things which make this place unique? Then have a look at the top ten sights to see in Colorado Springs.
Summit of Pikes Peak
Pikes Peak is one of the most visited and famous peaks of the US. Of course, it is not the highest peak at 14,100 feet, but it grabs the attention of millions of tourists each year with its sheer beauty. From here, you can feel the beauty of nature, and also you can click some some incredible pictures to make social media stories or just savor for you and your family.
Garden of Gods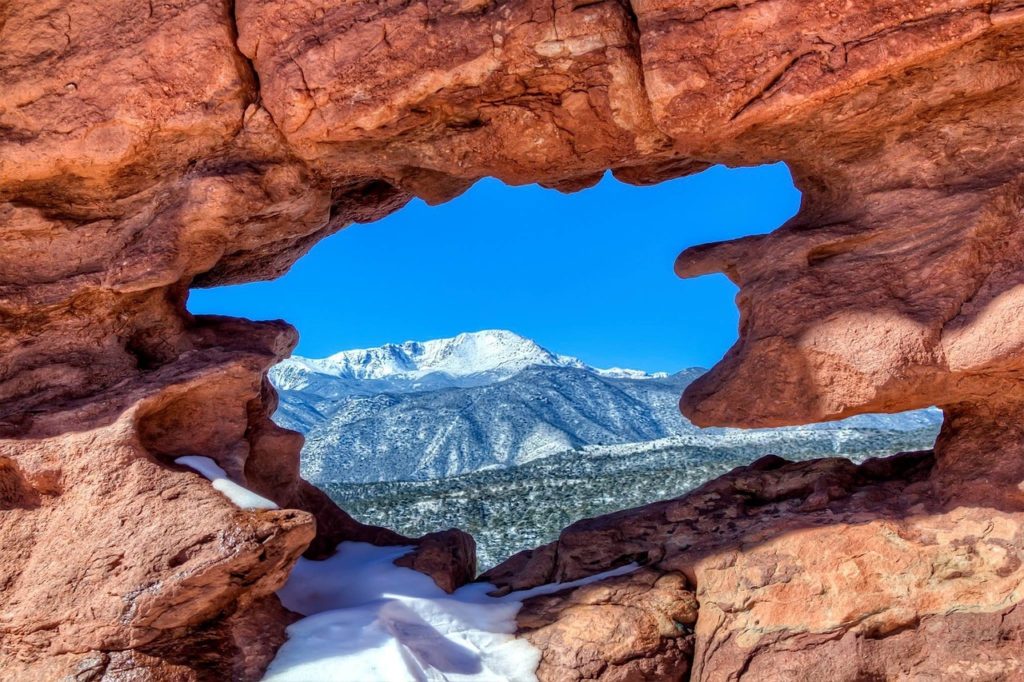 It is one of the most popular public parks and National Natural Landmarks. Garden of Gods is famous for its over 300 sandstone formations and breathtaking views of snow-covered peaks as background.
Cheyenne Mountain Zoo
Cheyenne Mountain Zoo is perched on top of 6,800 foot Cheyenne mountain. It is known as the largest private zoo in the US. It is ranked in the top 10 zoos in the US. Some say it is #4 and others say #6. But you get the idea. It is good. Here, you can witness a wide variety of wildlife and there is plenty of space for your kids to play.
Colorado Springs Fine Arts Center
You can call the Colorado Springs Fine Arts Center as the art capital of Colorado Springs. It was renovated in 2007, and it houses extensive and sophisticated art collections of Latin American art, Mexican folk and clay art, and abstract paintings from the local artists. It is a visual treat for sure.
Red Rock Canyon Park
The Red Rock Canyon Park is a massive 787 acre piece of land best suited for cycling, climbing, and hiking. You can see many sandstone formations in this place. If you want to explore your adventurous side, ensure you sign up for rock climbing.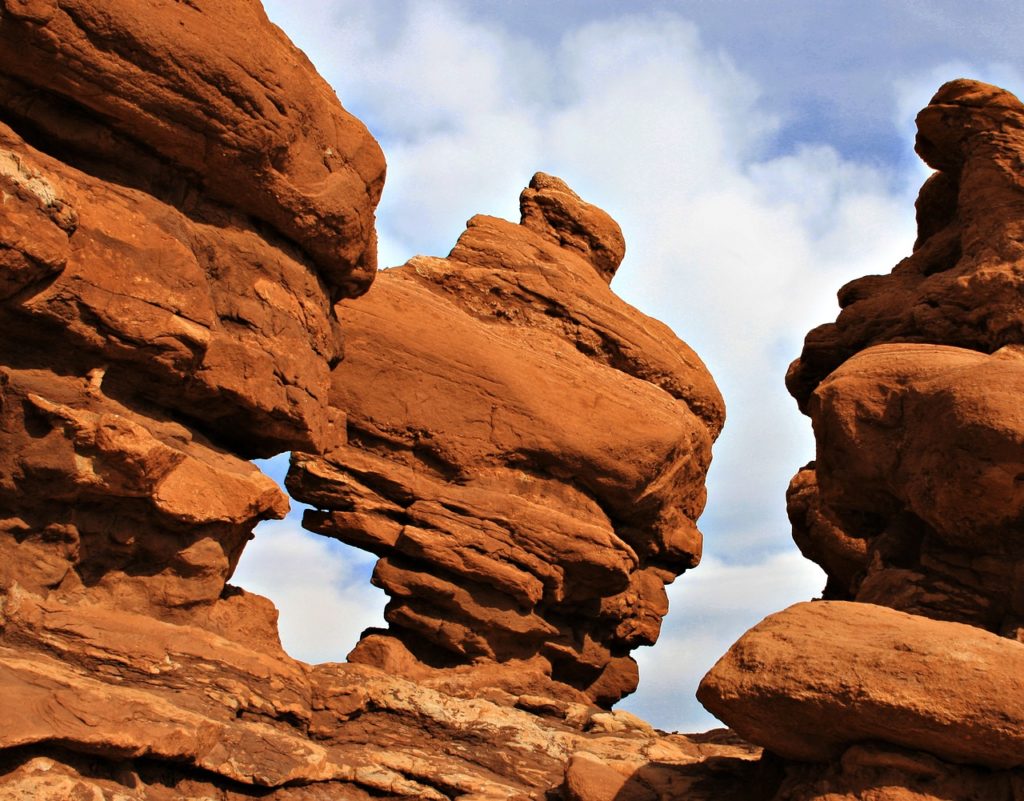 Seven Falls
If you want to see the fantastic waterfalls and crystal clear water, Seven Falls is the right place. As the name denotes, it is a series of seven waterfalls. Here you can also see many rare flowers.
Olympic Training Center
For the sports lover visiting the Olympic Training Center is a must. It is one of the three Olympic training centers of the states. You can get full access to this place, and it is spread over 37 acres. Why here? Because of the altitude and thin air, it makes sure the athletes can compete elsewhere at this altitude and gives them an advantage when they compete at sea level.
Shrine of the Sun
The Will Rogers Shrine of the Sun is near the Cheyenne Mountain Zoo. You can find here the towering stone gates and busts of both Rogers and Penrose. It is one of the best places to witness a fantastic view of Colorado Springs.
Red Cliffs
The ancient Anasazi people once lived in these cliffs. By visiting this place, you can learn about ancient American cliff dwellers and the architectural beauty of this place.
The Peterson Air and Space Museum
It is situated in the Peterson Air Force Base, and by visiting this place, you can learn and see many jets. The museum is registered on the National Register of Historic Places and over 20,000 visitors are attracted by this place every year. If you are interested in this, you might also be interested in taking a short drive to the Air Force Academy a few miles out of town and touring that. One more thing. Colorado Springs is at the base of the Rocky Mountains and they make for a fantastic and beautiful backdrop to the city. It also means that in the winter, great skiing is not far away.